Realize visits the AMUG 2013 Conference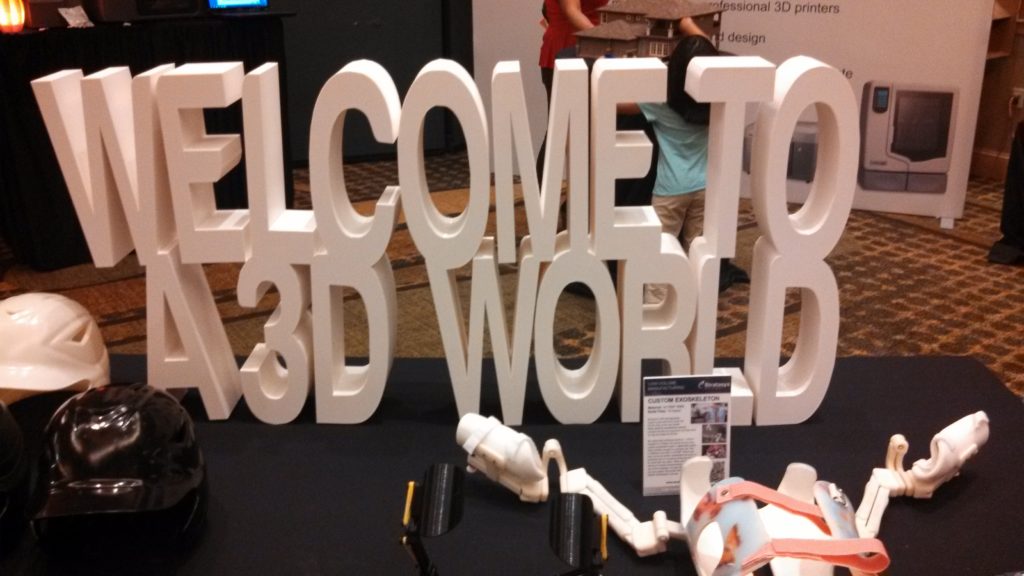 Realize President Todd Reese recently attended the AMUG conference in Jacksonville, Florida. The conference was celebrating it's 25th Anniversary. We asked Todd to recap the overall experience. What were the attendees buzzing about this year?
This group has morphed over the years. It started off focusing on one technology, stereolithography, but the industry was growing so the group thought it would be a good idea to include emerging, different and competitive technologies. AMUG is all inclusive now, anyone that has additive manufacturing machines, regardless of technology, is invited now. It's developed into more of a technical forum with the people actually running the machines and solving problems while pushing the technology to the next big thing. The dream for many is to quickly print production parts off of these machines, and even do so from home. For example, a knob on your blender breaks, well the idea is that you could just download the file for that component and make the part yourself on your personal 3D printer rather than go to the store and buy it. Discovering the appropriate materials, and engineering more consistency and repeatability into the machines to create production parts is where the trick is. At Realize we are more focused on prototypes, helping clients early in their product development cycle, and that will remain an important step in the process.  I expect designs will change as additive manufacturing technologies become used to make production parts, because the limitations or restrictions you would see with traditional methods, such as injection molding, don't exist in that realm.  Think, building a whistle with the ball already inside it.  Again, the trick lies in developing appropriate materials and machines with better repeatability.  From a pure production standpoint, I think we are still a ways off from that. The AMUG group continues to grow in size but even just a few short years ago you really did not hear about the technology outside of the industry. Now with the 3D printing buzzword the media has brought to the street it's really come to the masses.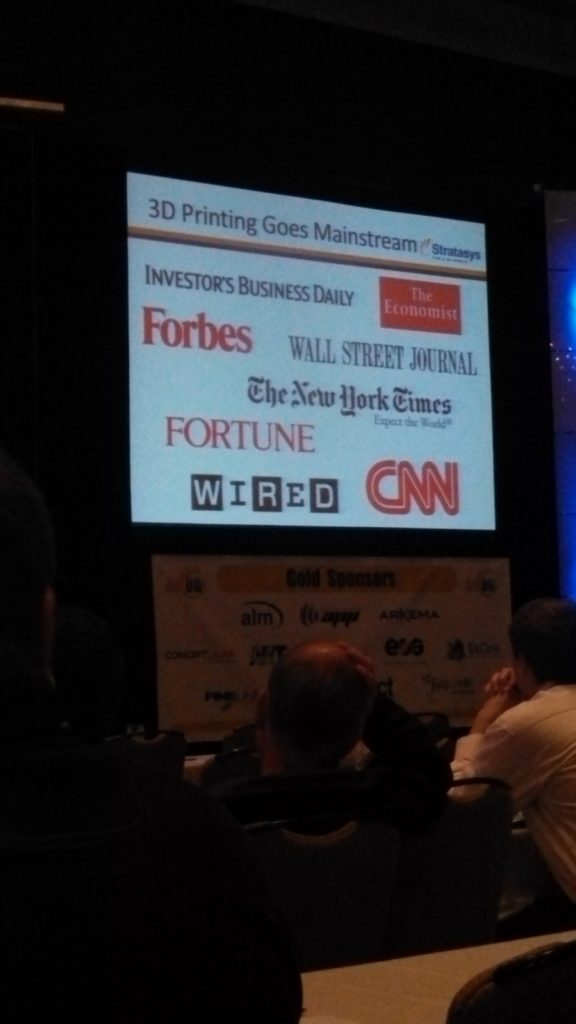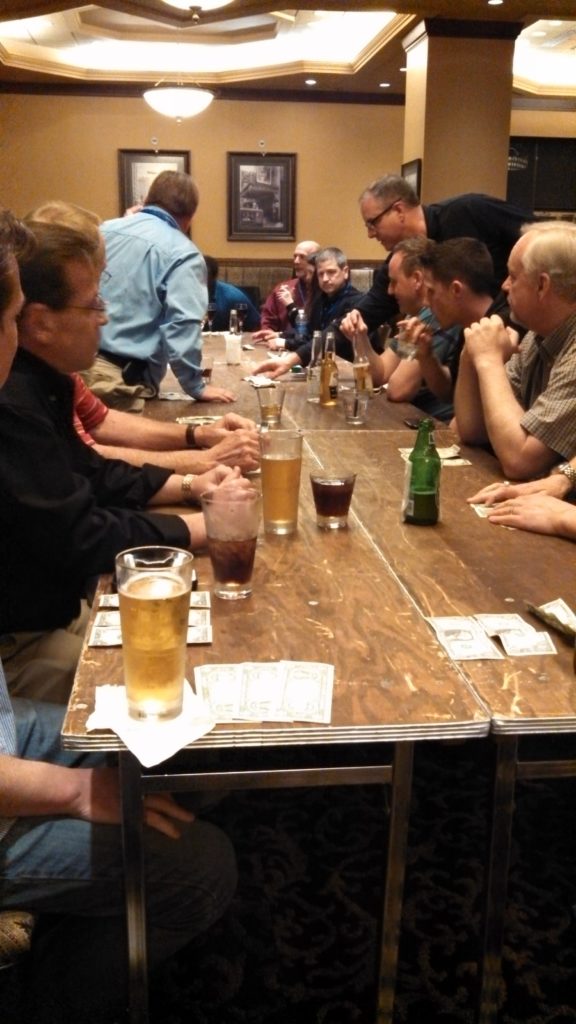 It's incredible there are all these innovative people making machines in their garage and coming up with new ways of doing things. Right now there are two groups out there; guys like me who have been at it for 20+ years on an industry side, and then a new brilliant, social media generation who have recently been introduced to 3D printing.  I talked to many people at AMUG on this very topic, and the common thread was that it will be a challenge to bring them together, or can you even bring them together? The new generation has done a heck of a job creating a buzz, and a cool factor, and the national media has grabbed and run with it…is it a bubble? I don't know.
Realize is primarily a stereolithography and rubber tooling service bureau but we do offer 3D printing services as well.  I'm excited to see what's next in the evolution of the industry.   AMUG is a great event for witnessing and participating in the evolution, as it's where the technical leaders to come together.
It's a conference unlike anything else I've been to. The networking and information exchange is such a priority for everyone and the board does a phenomenal job of structuring the event to keep people engaged throughout the entire event experience. There were many fascinating elements during the conference but the highlight for me would be the presentation from Jason Lopes from Legacy Effects. It was very exciting to see how the technology I work with every day is applied to costumes and special effects in the movies.  It is used a lot more than you might think!  By using these technologies they can bring back some realism and not completely rely on the computer animated graphics, the results are pretty special. I was especially impressed with learning how rapid prototyping was used to make the Iron Man mask. A big thanks to the AMUG board. That group of passionate volunteers does an incredible job of putting the event together and improving things each year to make the conference the premiere event it is today, hats off to them.
Bottom line this is a great conference to attend. You will talk to your peers and competitors. Sharing knowledge will help us advance. I certainly walked away with some great information this year.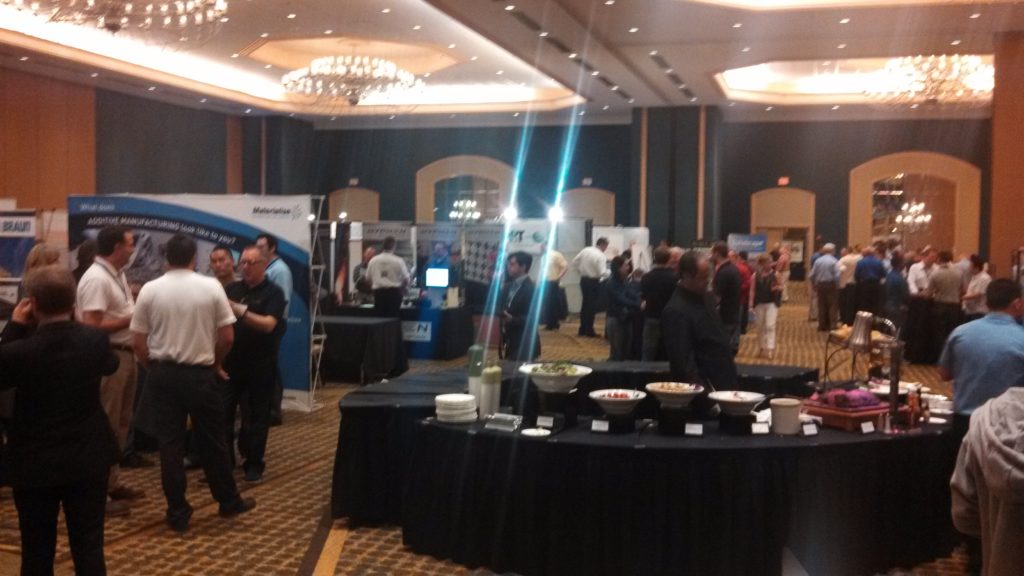 Search this Blog
Free Download