Realize Employee Profile – Steve Leisure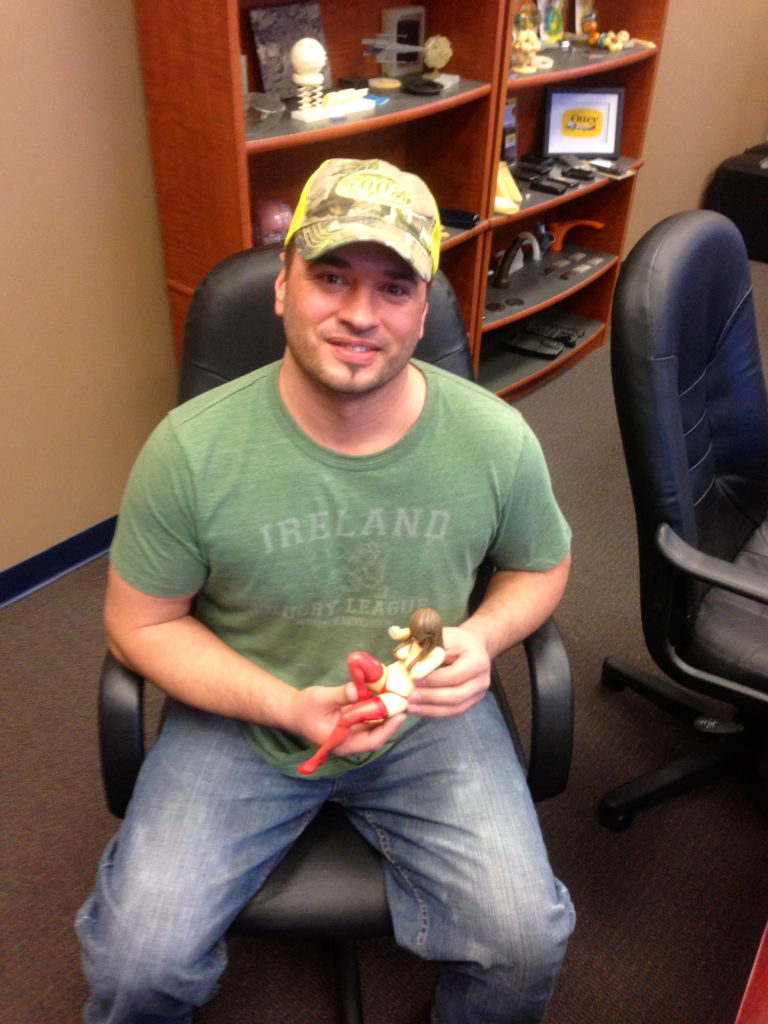 What do you do at Realize?
Finishing department – take care of SLA builds. Set up and maintain the SLA machines. We take care of post-curing parts and finishing parts. When prototypes come out of the machines we get the resin off, a rinse bath and post-cure procedure.
What are the different types of finishes you deal with?
There is the strip and ship knock off supports and send to customer style…that is for quick orders.
Standard finish – little more detail, sanding out build lines making it look pretty.
Detailed finish – high end extra steps. Usually paint or clear coat.
Give me an example of a typical challenge for you at work?
Sometimes we are asked to build a part as fast as possible by request of the customer, and if we rush it too much and then don't compensate time for sanding…we are behind. It's a delicate balance.
Favorite item you worked on here at Realize?
For one project we worked on crossbow parts. I'm a hunter so that was cool.
Name some of your favorite things in the world.
Hunting and fishing, my family. I have 2 girls 9 and 12…and have been married 15 years. I also enjoy gambling.
How does Realize do things differently than the competition?
Our customer support is the best.
Favorite meal?
Moms dessert cheesecake…its strawberry….side of lobster macaroni from Capital Grille and for the entree any hibachi style food…wash it down with a nice Scotch.
What music are you listening to right now?
Dave Matthews Band…. and I like Sting….
You can take two movies with you to space…which do you bring?
Pearl Harbor, Gladiator….
One word that describes you?
Family.
One thing you would like to Rapid Prototype?
My wife…
Search this Blog
Free Download