Multi-Jet vs. Stereolithography
Multi-Jet vs. Stereolithography
There are many different methods used in the additive manufacturing industry to deliver prototypes. I talked with Realize President Todd Reese about the methods currently being used in our facility. We have a new machine named Candice and she's really into detailed parts.
Multi-Jet Modeling is an additive manufacturing technology commonly referred to as 3D Printing. Unlike SLA, which uses a UV laser to draw/harden each layer onto the surface of a vat of liquid resin, our ProJet 3500HDMax employs a UV lamp to flash cure each layer of material that has been jetted on demand from a print head.  Using MJM technology, there's no laser beam diameter to compensate and the process does not suffer from an SLA phenomenon we call print-through.  This enables our MJM to produce models with exceptional detail and crispness(see image below). The MJM process is also capable of build layers nearly eight times finer than SLA.  Our SLAs are calibrated to run at 0.004″ and 0.002″, but our MJM can run at ~0.001″ and ~0.0005″.  Unfortunately, MJM materials are not as robust as SLA materials at this time, but I would expect strides to be made in this arena in years to come.  Both technologies have a place for serving a variety of applications.
– Todd Reese President Realize, Inc.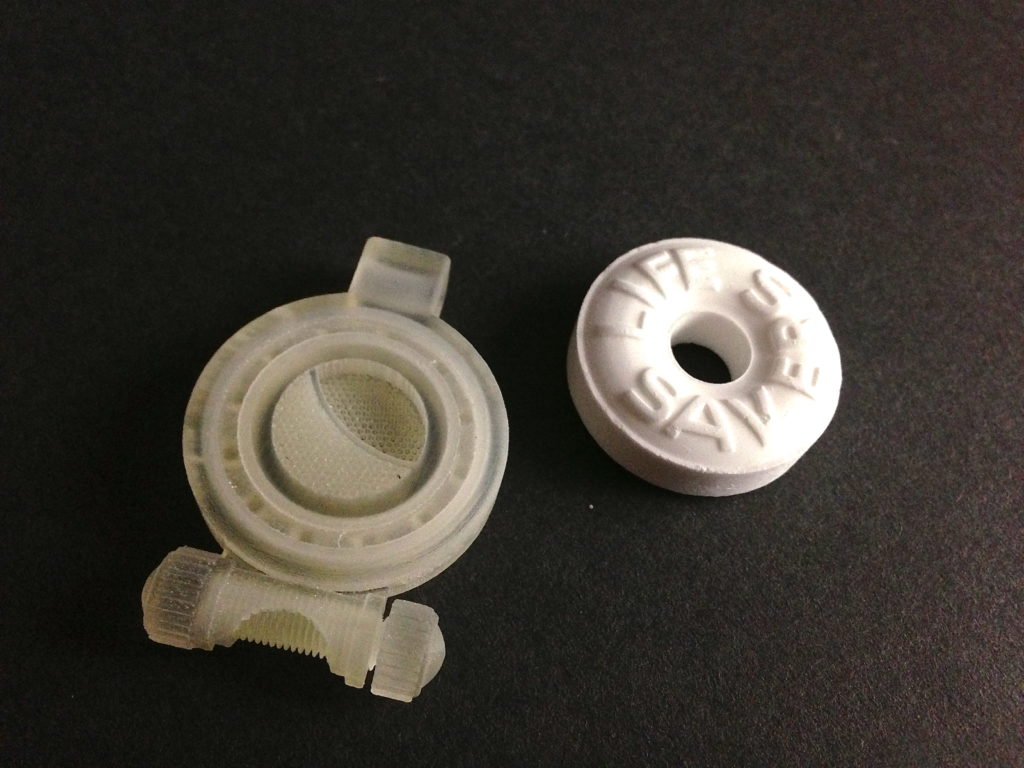 Search this Blog
Free Download